Production & packaging
Designed to meet all expectations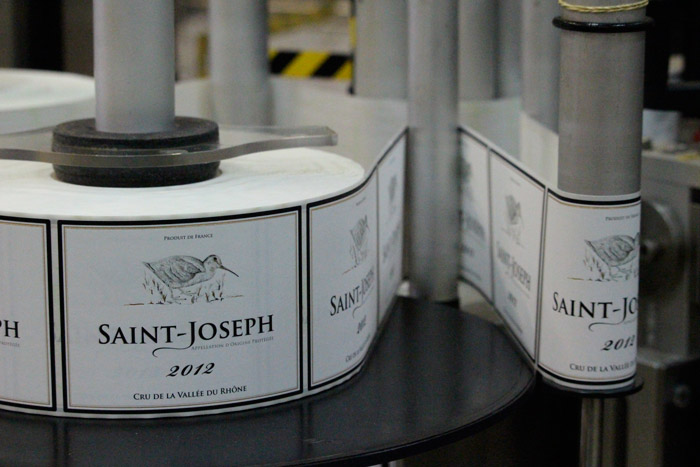 With the benefit of high performance facilities, we are constant in our desire to continuously develop our production capacity in order to offer optimum flexibility and the ability to respond to all our clients' demands.
State of the art installations
We possess
ultra-modern bottling lines
capable of handling all bottling requirements at a rhythm of 8,000 to 12,000 bottles per hour.
Flexibility and personalisation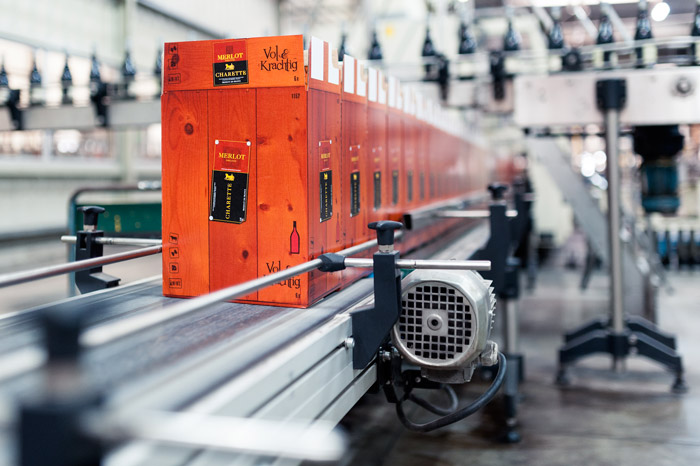 We bottle the majority of wines in 75cl format, but we can also handle other formats to suit particular markets. Once the bottles have been labelled and capsuled, your cartons of 6 or 12 bottles can be personalised as required with product name, product code, barcode, dividers, etc. Note that we also offer an « Estate Bottled » service via a mobile unit that bottles on site.