Our Profession
A trading house that blends and creates its own wines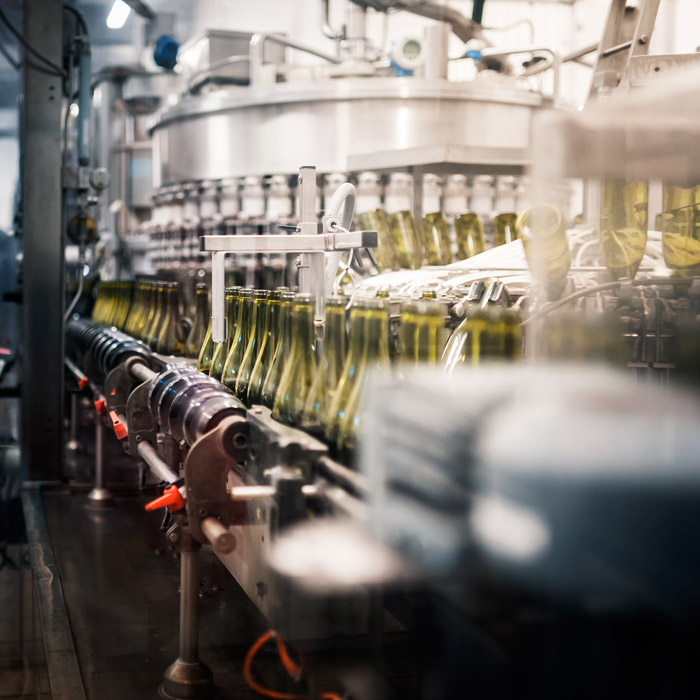 Our approach is one of total customer service, with a range of services and expertise dedicated to meeting the needs of our clients.
First, in concertation with the client, we draw up precise specifications which outline our recommendations for the optimum quality/price/timescale combination that will best suit their target market.
Next, with the support of our marketing team and their expert knowledge of both national and international markets, we carefully study each parameter – packaging, brand image, positioning and price – in order to devise the purchasing trigger. We also have a range of registered brand names available which guarantee that they are unique.
Our intimate knowledge of all the French vine growing regions then allows us to select juice that corresponds perfectly to the intended product positioning. We can then create bespoke blends, with the participation of our clients if they so wish.
Stabilisation in one of our 56 vats followed by bottling on two high speed lines (8,000 to 12,000 bottles/hour) allow the wines to develop their organoleptic profile whilst ensuring rapid availability.
They are then stored in our cellars, using precise and efficient real-time stock control methods. Any risk of an out-of-stock situation which could penalise our clients is therefore precluded.
And our ideal geographical situation, close to all major road links, ensures easy access for transport companies.
We therefore master a whole spectrum of skills… commercial services, logistics, oenology… thanks to our acknowledged experience, high performance tools and our highly experienced team of 47 people.